Singapore is the most expensive city in the world, but that doesn't necessarily mean that a trip there needs to leave you poor afterwards. No, you can indeed 'beat the system' and have a good time and a perfect travelling experience in Singapore without breaking the bank, no matter how restrictive that bank of yours is.
For advice on how to escape from the world's most expensive city without exceeding your budget, make sure to read on.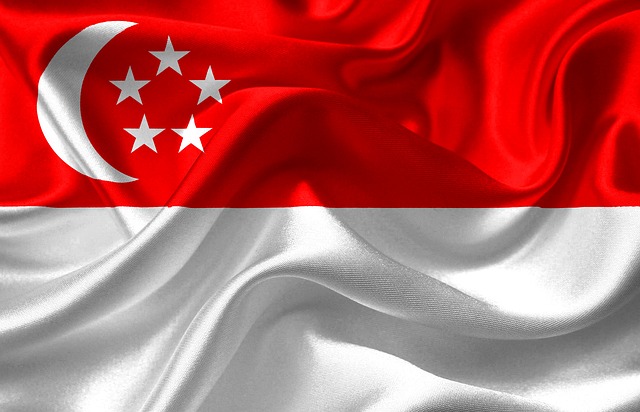 First of all, visit at certain times of the year
Singapore may be the most expensive city in the world, but it hasn't necessarily made its trillions through tourism. No, Singapore is, first and foremost, a city. Furthermore, it is a fully functioning city that millions of people call their home. So, no, Singapore is not just expensive because of tourism, it is expensive because it is a bustling and burgeoning city also. Of course, tourists such as yourself do head to Singapore year in year out, but not enough to provide it with its only form of income.
What all of this means for you is that, because tourists don't head to Singapore all year round, there will be times of the year when you could head there and not see a tourist at all; these times, generally, stretch from January to May and then appear again in the months of September and October (June and July sees an increase in foreign tourists and November and December sees an influx of Malaysians, quite rightly, enjoying their national holidays). And, what all of this then means is that hotel prices in Singapore at those specific times will come down drastically. So, if you're dead set on saving as much as you can when you visit Singapore and not having to return home from it completely poor, make sure you research when the tourists won't be there and then make sure you research all the hotels and other accommodation options at this time fervently in order to find the cheapest option possible.
Get your transportation sorted in as cheap a way as possible
If you don't sort your transportation in Singapore out until the very moment you need it, i.e. when you touch down in Singapore Changi Airport, you will find yourself paying a lot of money and well over the odds in regards to it. So, get it all researched and booked up even before you touch down! To do this, make sure to check out this helpful company prior to your departure because they deal solely with the matter of booking taxis in Singapore; also, make sure you do not yield to the Singaporean taxi drivers who will see you, a tourist, and instantly seek to make a quick and extortionate buck off of you.
What you should also do in order to save you a bucket load of cash that would otherwise have been spent on costly methods of transportation is to get yourself an EZ-Link card. What this S$12 card will do is stop you from having to pay for buses and trains over and over again, each journey of which will be very costly, as it will last for the duration of your stay. What's more, by purchasing such a card and using the Singaporean public transport systems you will save yourself on a lot of time, too, and that's almost as good as saving money when you're exploring a new place and there is not a moment to be wasted.
Likewise, get your accommodation sorted on the cheap
Despite being a city that is littered with 5-star accommodation (would you expect anything less form the world's most expensive city?), there are still cheap accommodation options out there to be found. And, no, this does not mean that you will have to be sleeping in a matchbox! No, there are accommodation options in Singapore that are both cheap and comfortable, many of which can be found in any one of the city's many hostels. And, do not fear, the word 'hostel' doesn't necessarily have to mean what you instantly think it means in this sense (dirty, smelly, dangerous). No, in Singapore the hostels are anything but the norm, many of which have even been vetted by the prime audience on the matter, budget backpackers and nickel pinching nomads. So, don't be afraid to book yourself into a hostel when you travel to Singapore. Or, if your travelling journey to Singapore is not actually a traveling journey at all and is in fact more of a permanent thing, then long term house rental in Singapore can be found on the cheap too. So, don't ever think that Singapore need demand a bucket load from you in regards to putting a roof over your head at night whilst you're there, because it doesn't!
Seek to save money on the little things whenever and wherever you can
Finally, there are also ways to save money on the smaller things Singapore, too, if you are just willing to dedicate yourself to sourcing them out and sticking to any budget that you put in place on your spending. For instance, there is no need to necessarily pay for drinks in shops, especially bottled water, as the water in Southeast Asia is absolutely fine to drink. Also, why head to one of the fancy, expensive restaurants that are on show in the city when, if you were to just delve a little deeper, you could find cheaper alternatives?
So, as you can see, there is no need to go poor after a visit to Singapore, no matter how long you go for. But, bearing everything above in mind, please don't let your quest to stay below budget in Singapore stop you from enjoying everything great that the city has to offer, because there are truly plenty of things that match this description, such as the Singapore Zoo.
Good memories are more important than money, so don't let the latter stop you from attaining the former.
If you enjoyed this post, consider sharing it with the buttons below or subscribing to the blog by RSS or Email Thanks for reading 🙂