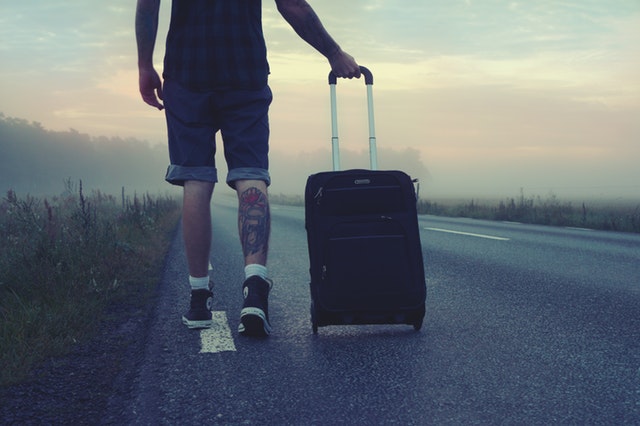 https://www.pexels.com/photo/man-walking-on-the-road-holding-black-luggage-during-sunset-160483/
There's probably going to come a point in your life where you wonder exactly what you're doing. If this is something that has happened to you recently, you're definitely not alone. When you hit thirty, or forty, or fifty, or so on, you can often find that you look back on recent years and feel like you've not really done all of the things that you wanted to do in life. And if that's happened to you, don't panic. Because it's a natural reaction. However, instead of letting this feeling fill you with dread, you should look to embrace it. Sometimes, you just need to break out of your shell and do something new. But what?
Well, travel is always a great option. Because when you travel, you're forever doing something new. You get to take in new experiences, see new places, and meet new people – and what could be more exciting than that? But we're not just talking about a vacation or a touristy style break where you can sort of feel refreshed and then fall right back into the rhythm of life – oh no. Although that can be nice, it's not always going to be what you need at times like this. Instead, you need to be thinking about doing something a little more daring or different – and traveling could be just that. So let's take a look at some of the things that you could do to make a year of travel exactly what you need.
Make A List
First of all, you're going to want to come up with some ideas of what to do and where to go. This could be a kind of bucket list of places. If you're not sure where to eve start here, this post https://www.mybucketlistevents.com/plan-travel-bucket-list/ is great for showing you exactly what to do. The idea here is to make sure that you come up with a list that will make your year of travel what you need it to be. So get excited about it and put the right places down.
Consider Something Longer Term
At the same time, you may also want to consider going to just a few places. A year is a long time, and you may want to try and fit in as many places as possible. But on the flip side, you could go to two or three places and consider staying there for longer. This can be a great idea if you've always wanted to emerge yourself in a particular culture, or really get to know a certain country. Remember, you want options here.
Weigh Up Costs
With lots of ideas buzzing around in your mind, you're then going to want to look at what is realistically feasible for you. And to do this, you're going to want to figure out a budget. This can be based on what you want to spend, or by working up what all of your options will cost, and then saving for the one that appeals to you the most.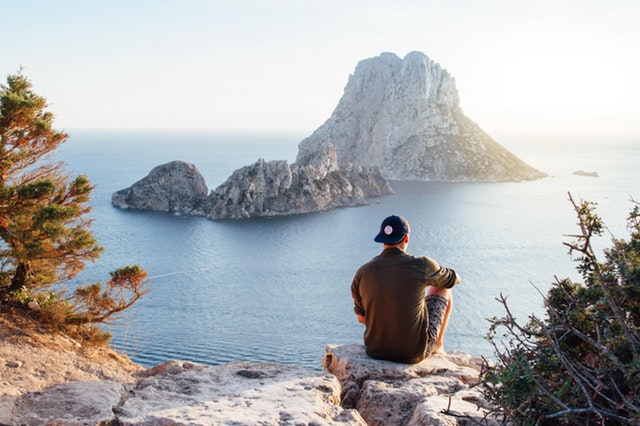 https://www.pexels.com/photo/rear-view-of-man-sitting-on-rock-by-sea-307008/
Know How Long You Can Take
Next, you need to know how long you can take. Because in an ideal world, you would want it to be the full year, but you still have a life, and this needs to be able to work for you. If you're happy to put your career on hold (and can afford to do it), then you could do the year. But for some people, this may have to be just a few months.
Find Flights
Now that you've worked that out, it's time to think about how you're going to start off. You need to look into flight options for this. Because this could determine where you start off, or even what kind of trip or route you chose to take overall.
Find The Right Accommodation
From here, you're then going to need to work out what accommodation you're going to go with in each spot. Sometimes, you may want to consider longer term rental option, such as https://rumahdijual.com/jakarta-utara/, particularly if you are just heading to a couple of places. For shorter stops, there's always hostels, rented rooms, B&Bs and, of course, hotels too.
Make A Plan Of What To Do
Now you're going to want to work on the bit where you get the most out of this experience. Because you're not planning this year for any old reasons. You're doing it because you know it's what you need in your life right now. So you're going to want to become a trip planning pro and get the right experiences, sights, attractions, and restaurants covered off. And research will always help with this.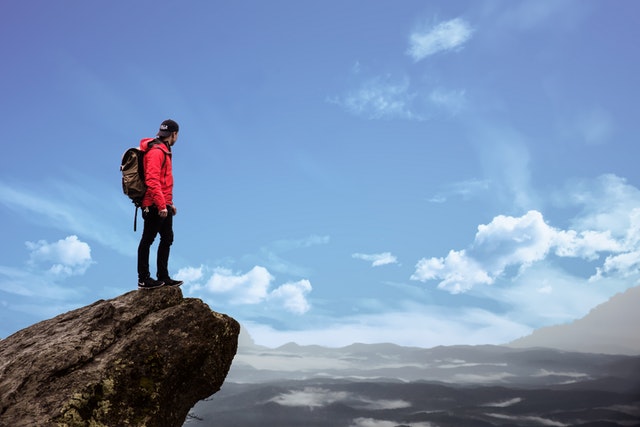 https://www.pexels.com/photo/accomplishment-action-adult-adventure-372098/
Consider Getting A Job
This isn't going to be right for everybody, but you may also want to think about working while you travel too. Sometimes, you're going to need the cash, but it's also nice to keep you active and a great way to meet people too. There are a full range of jobs that you could consider getting, such as https://expertvagabond.com/best-travel-jobs/, you just need to work out what kind of job will suit your schedule.
Put Yourself Out There
At some point, you may start to feel scared – and that's only natural. You may be a long way from home, and this is all new. But at the same time, this is an incredible opportunity, so you need to make the most of it. So don't be afraid to put yourself out there, meet new people, and generally have the time of your life.
Make Amazing Memories
And that then leads us nicely onto our last point, which is all about enjoying yourself and making memories. Because that's what your travel is all about, right? You've felt like you needed something new and exciting to shake up your life, and to get everything you want to do, done. So try new things and have new experiences, and add everything to your memories to look back on for years to come.
If you enjoyed this post, consider sharing it with the buttons below or subscribing to the blog by RSS or Email Thanks for reading 🙂