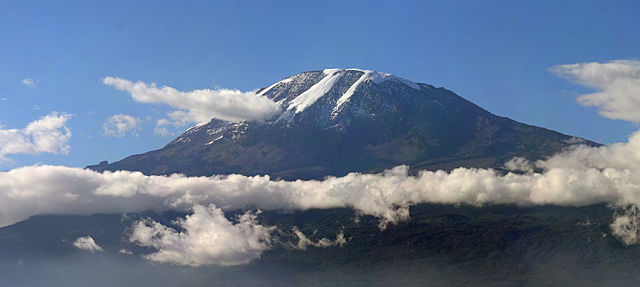 Few people realize that there is a snow-capped mountain in Africa. At a height of nearly 6,000 meters, Mount Kilimanjaro is a climbing prize like few others. The fact that it exists in Africa, where there are also so many other opportunities to explore the natural world, is just icing on the cake. A trek to the summit is not something to be taken lightly, and while it is nowhere near as challenging as some of the world's other well known mountains, planning and preparation are critical.
Research ahead of time
This Kilimanjaro climbing guide is a must read for anyone planning on reaching the summit. It takes a look at different climbing routes, gear that you should pack with you, and even things as mundane as toilets on the climbing route. In addition to all of the logistical information you need for the trek itself, you also need to plan for travel to Tanzania itself. For example, depending on which country you are coming from, you may need to have a yellow fever vaccination.
Getting in shape
Climbing Kilimanjaro requires a certain level of physical fitness. It is not something that you can tackle if you are out of shape, or if you have certain medical conditions. If you have circulatory, respiratory or other cardiovascular issues, it may not be possible to do the trek. However, even if you do not have these issues, you may need to start with a fitness regiment that will get you up to speed before the trip.
In particular, you will want to look at doing high altitude training and/or breathing exercises that will help you deal with the lack of oxygen as you approach the summit. If you have previously experienced episodes of altitude sickness, you will need to plan in advance and give yourself enough time to acclimatize.
Finally, you should be prepared to have a physical consultation with a doctor well in advance of your trip. Don't wait until the week before to do this. In fact, you should really do it before you purchase your air tickets.
Take out travel insurance
You should plan to take out specialized travel insurance that will cover high altitude trekking. While most basic plans will cover theft, missed connections and lost luggage, you will need to opt for something that covers certain sports and activities. Our standard recommendation is for World Nomads, which offers different policies based on where you are going and what activities you will be participating in while there.
If you have done a Kilimanjaro trek before, please let us know how it went in the comments below.
If you enjoyed this post, consider sharing it with the buttons below or subscribing to the blog by RSS or Email Thanks for reading 🙂