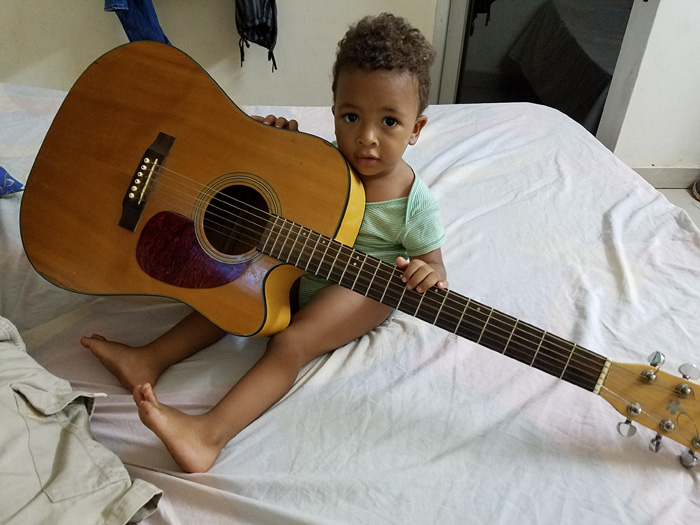 Andre trying that guitar on for size. He's almost there.
On July 25th, we are off to the states for Andre and Bintou's second visit. We strategically chose a time of year when there is a very low risk of crossing paths with bomb cyclones or polar vortexes or any other absurdly named arctic weather event. We got lucky with last year's October visit, but Bintou may have been forever traumatized by that one day of freezing rain right before we left Northeast Ohio. She claims that she still wants to see snow.
Here is our itinerary as we know it:
July 25th – Bamako to New York
July 27th – New York to Cleveland
July 27th to August 19th – Cleveland, with a side trip or two
August 19th – Cleveland to New York
August 21st – New York to Bamako
Andre is looking forward to seeing all his friends and relatives again, or maybe meeting you for the first time!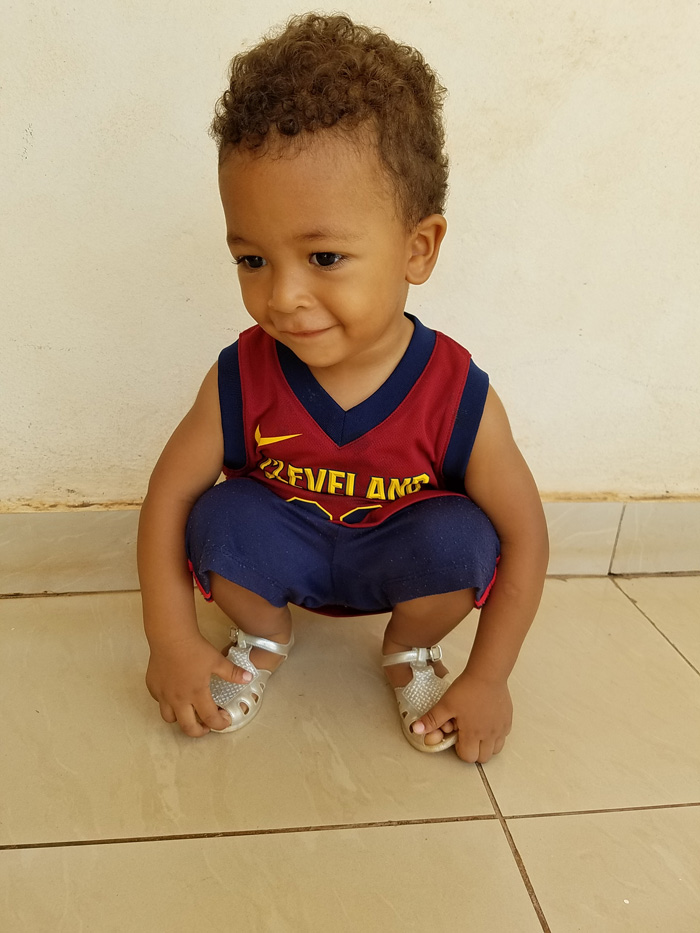 If you enjoyed this post, consider sharing it with the buttons below or subscribing to the blog by RSS or Email Thanks for reading 🙂