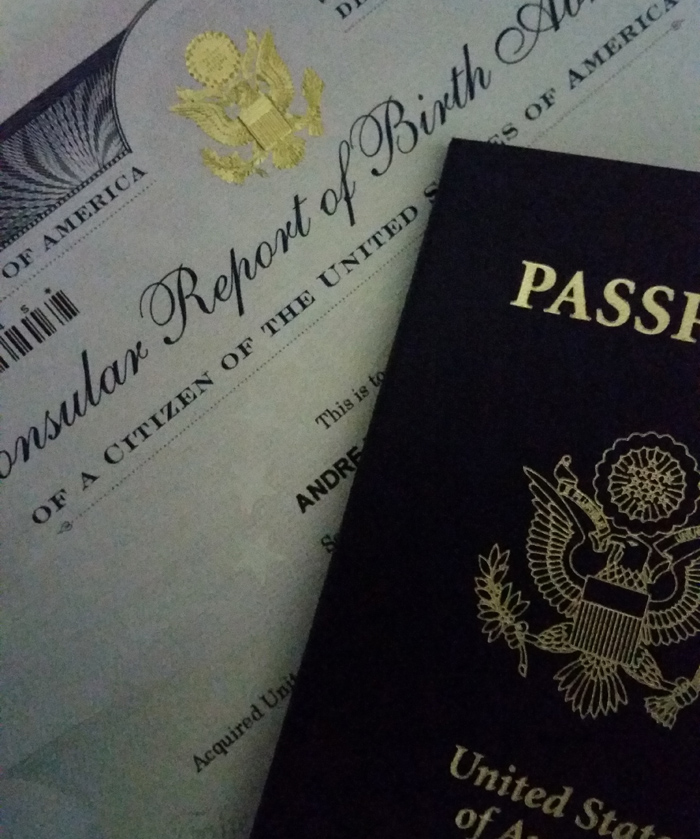 Andre became a US citizen earlier this year. A single parent – a US citizen – can confer citizenship even if the child is born abroad.
Bintou's path to citizenship is a lot more complicated. In fact, it's not even something we can do from Bamako. We would have to travel to Dakar. For now, we decided to go for something that was ostensibly easier to obtain, a tourist visa. It turns out that few things make consular officers more skeptical than a non-American citizen applying for a tourist visa while in a relationship with an American citizen.
It's a visa application that is routinely rejected. The assumption is that once in the US, Bintou will try to change her status and, with her foot already in the door, she will be able to skirt around the exhaustive immigration process that should have happened in Dakar. In other words, the US government does not believe we will return to Bamako.
The online application and in-person interview were straightforward. The interview itself lasted about 5 minutes, during which time I was not allowed in the embassy and was held in the small building where bags are scanned. Along with the application, we brought a mountain of supporting documents, including those tying me to a business and Bintou to her school. Already presumed to be guilty of cheating the US immigration process, we needed to make the case that our lives were in Bamako and we really just wanted to visit my family and friends before returning back.
After a two day wait, we returned to the embassy to pick up Bintou's passport. I was once again held in the bag check area. Bintou's anxiety was through the roof, and mine wasn't much better. Of course, it was not the end of the world if Bintou got denied. Life would go on in Bamako, where we are happy to live. But it would mean that my family, including grandparents who are physically unable to make the trip to Mali, would not get to meet my wife and son.
After about 20 minutes, Bintou strolled out with a blank expression on her face. She handed me her passport. I tore through the pages and landed on a 5 year multi-entry tourist visa for the US. Well done, cherie.
So off we go. Here is the plan:
10/10 – Cleveland
10/27 – South Bend
10/30 – Cleveland
11/1 – NYC
11/4 – Bamako
Not long after we return to Bamako, Matt and I will be heading to Senegal to begin our jakarta trips. If you don't know what I'm talking about, have a look here: Raise your hand if you want to drive a Chinese scooter down the coast of West Africa.
The website is also live at scootwestafrica.com. See you in Casamance? If all goes well, New Year's on the beach in Abené. An ka taa! ("let's go" in Bamanankan).