Well, what can be said about the game? Cheering on a sports team is one of the sillier emotional investments we can make. It is, however, one of the few things that can inspire collective euphoria. Ghana would have absolutely erupted with a win. In fact, Ghana did erupt after the Muntari goal seconds before the half. I was watching the game on a projected screen at an outdoor bar. It was almost certainly going to be a scoreless forty-five minutes. Somehow, with only about fifteen seconds left on the minute of extra time, Sulley Muntari blasted a goal from distance that set off a celebration I have not seen in any city during my twenty-four years of life. Everyone was so excited they couldn't decide whether to hug or dance, so they kind of did both. In an instant, we were all five years old. Radio waves on fire with news of the goal. Vuvuzelas, drumming, dancing everywhere. The feeling was absolutely incredible.
Diego Forlan's second half goal for Uruguay took us in the opposite direction. Silence. The game was tied 1-1. Overtime. Thirty more minutes of borderline cardiac arrest. Nothing going for Ghana until the last minute of the second overtime. A Ghana corner kick that turned into a game of pinball in front of the goal. Something had to give. Suarez handball!! Penalty kick awarded to Ghana!! Another eruption. If Asamoah Gyan makes the shot, game over, Ghana is in the semi-finals. No one thought he could miss. He already had three goals in the tournament, two of them on penalties. Everyone holds their breath. Missed it, hit the cross bar. No one in Ghana will ever forget this. Silence again. The game would now go to penalty kicks for each team. Ghana initially matches Uruguay goal for goal. Then, they miss two in a row. Uruguay would win it on a chip shot that made Kingson, Ghana's keeper, look downright arthritic.
Without saying anything, everyone simply got up. We walked to the road to join the sad wandering mass. The few conversations occurring came in three possible forms: 1. "twi word twi word twi word penalty twi word ASAMOAH GYAN!" or "twi word twi word twi word penalty twi word John Mensah!" (I also was confused about John Mensah's effort on his penalty kick) or "ASAMOAH GYAN!!!!" (the most common). I decided to not join the ranks of sad drunks and went to the hotel instead. I heard vuvuzelas throughout the night, but they were also sad, like expiring elephants, and they were mostly drowned out by frogs in the open sewers.
The next day, Ghanaians went back to business as usual, laughing, joking, smiling. I will report more in a future post. Explanation for loose stool count adjustment on the way. Here are a few pics in the meantime.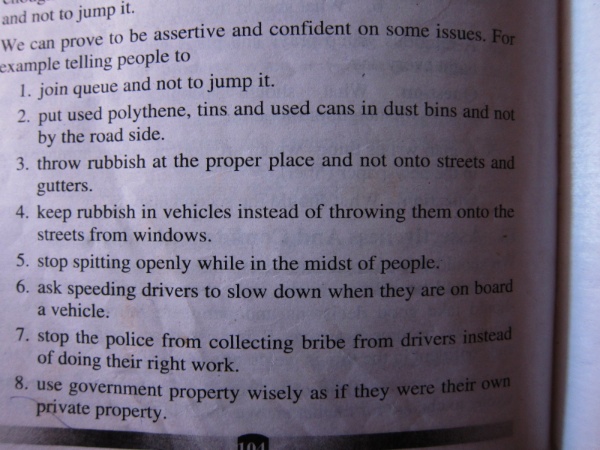 Some rules concerning Ghanaian citizenship.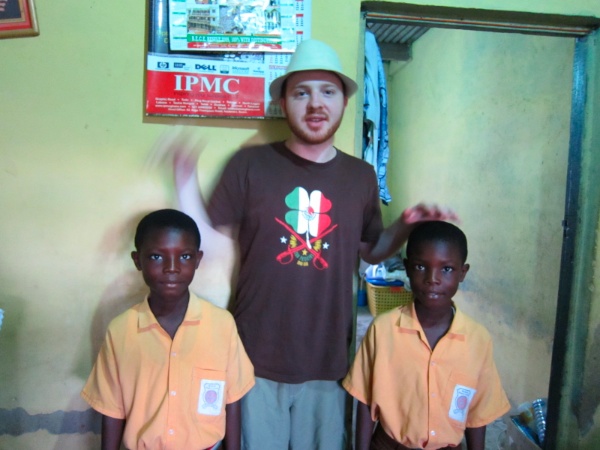 My sons. Action shot. The one on the left is about to get smacked in the back of the head for acting up.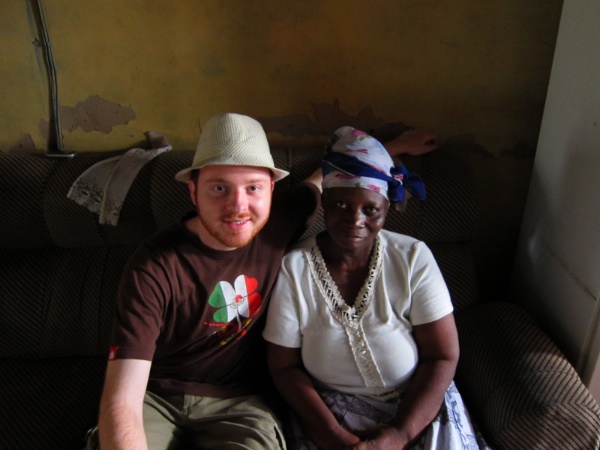 My girlfriend.
More to come.
If you enjoyed this post, consider sharing it with the buttons below or subscribing to the blog by RSS or Email Thanks for reading 🙂