As I mentioned in the last post, I was invited to a graduation. It was a private school, well-funded for Ghana, and they put on a ceremony that was essentially western, but with much more music and dance. Several hours of music and dance in fact. Most entertaining was the dance party started by the primary school graduates after the ceremony's close:

Pay close attention to the boy on the far left. Also watch the girl on the left starting around the 30 second mark.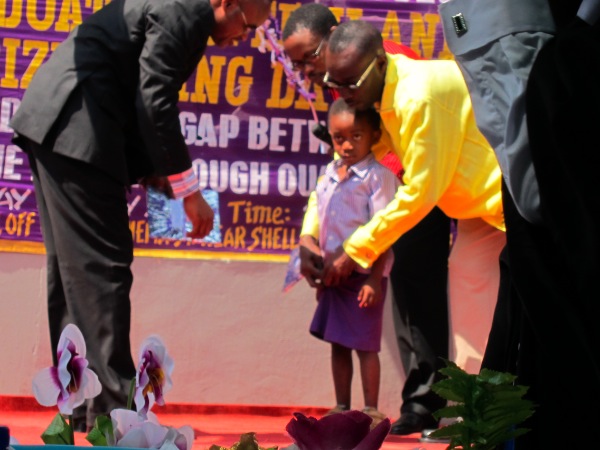 This kid. If he wasn't so obviously nervous, overwhelmed, and five-years-old, you'd swear this child was drunk. In a stupor he somehow made it to center stage where his pants promptly fell to his ankles. Several teachers and administrators attended to him as he stood starry-eyed.
Fully clothed once more, but still completely bewildered, he looked at the award he was receiving as if it was otherworldy. Supposedly, he was valedictorian of his class. I had my doubts.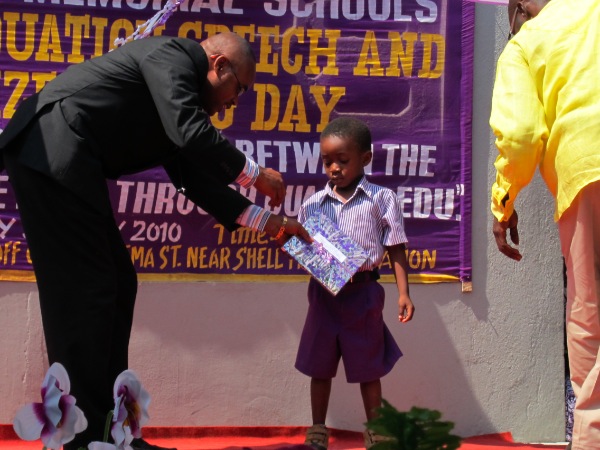 He proceeded to almost fall off the front of the stage before he was escorted into the crowd. He remained disoriented, wandering through the rows aimlessly until someone scooped him up.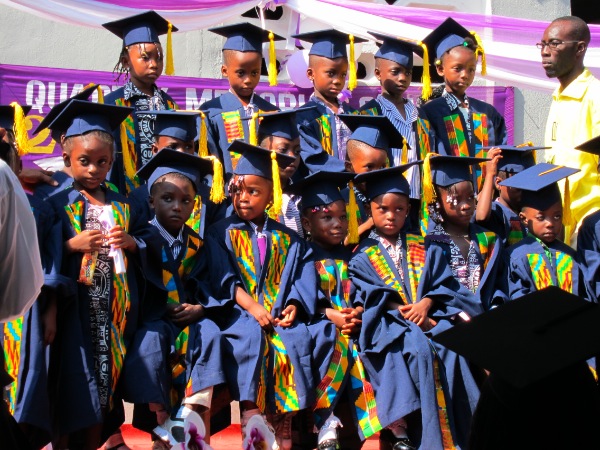 Notice the three kids on the right of the first row. If a bumbling photographer made me sit in the sun for fifteen minutes in my graduation gown, I'd be pissed too.



link: http://www.youtube.com/watch?v=v5CUr4h4FTk
A lot of things I love about Ghana in this video. Some you can't see. The smell of the ocean, an open-air pavilion in a neighborhood of sandy streets, a breeze flowing through. And of course, music that is beautiful and pure. It is called Gospel Highlife, a genre that pairs highlife rhythms with a chorus singing spirituals. This is a Saturday night rehearsal at the Potters Wheel Sanctuary, a church in the Chokor neighborhood of Accra. Just like certain drugs are chemically calculated to make you feel a certain way, this music is engineered to put a smile on your face. Maybe I can find salvation in a church after all.
If you enjoyed this post, consider sharing it with the buttons below or subscribing to the blog by RSS or Email Thanks for reading 🙂