First of all, HAPPY CAMEL APPRECIATION DAY!!
Now get ready to have your mind blown
I have been drawing camels for years. For a long time, I just assumed everyone knew how to draw them. Then one day I asked one of my middle school students to draw a camel. What they drew looked like a brontosaurus. I asked more of my students to draw camels and the results were consistently terrible.
It was then that I decided to start an intensive and unforgiving training program. I'm proud to say that close to 20 students in Washington DC can now draw camels. Look at some of these photos:
Before Camel Drawing Training Program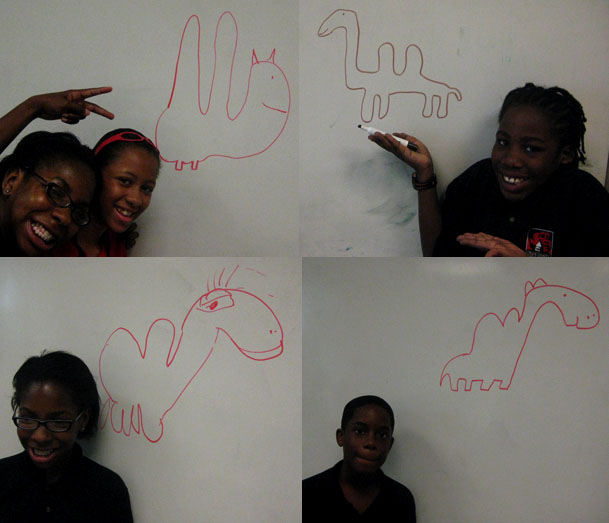 And After…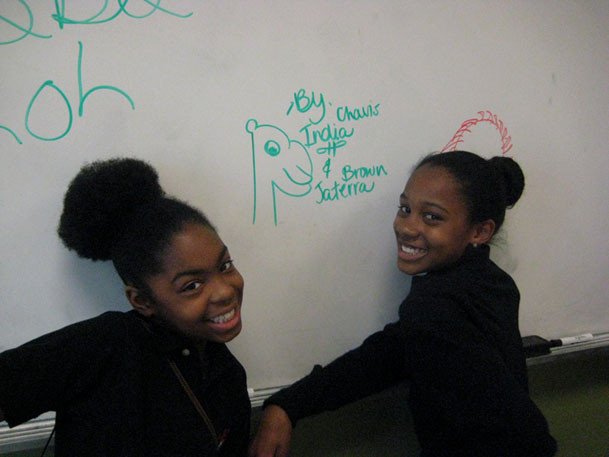 Teaching the World How to Draw Camels
For the past five months I have been traveling around West Africa teaching Ghanaians, Ivorians, Malians, and now Moroccans, how to draw camels. But I realized I could reach more people if I could somehow package this information into a book. It was not easy, but I did it anyways.
This book will change your life.
You will learn how to draw:
The camel face (one of the most difficult animal faces to draw)
the camel neck
the camel hump(s)
the camel ass
the camel legs
the camel toes
Once you learn the techniques, you will be able to draw camels under any circumstances. With a gun to your head. Blindfolded. Drunk.
If you can't draw a camel after reading this guide, there is something wrong with you.
And once you know how to draw a camel you will:
be more confident – camels are difficult to draw. When you learn how to do something difficult, you become more confident.
make money – you can now draw pictures of camels and sell them to people.
find a mate – camels are one of the most seductive animals on the planet. If you can draw them, you harness some of that power. Since I started drawing camels publicly, I have had to fight off women every time I leave the house.
If 50 people send me a picture of their camel, I will donate $50 to Partners in Health
At the beginning of my trip, I set aside $50 to give to Partners in Health, one of the most efficient and holistic non-profits in the public health field. If you are unfamiliar with them, you can find them at PIH.org. Read about one of their more recent projects here: How to create a modern hospital in rural Africa. As their name implies, they act as partners, collaborating with the local community, serving and empowering at the same time. Thanks to my $140 month in Cote D'Ivoire I'm going to give $100 – with your help.
If you send me a picture of a camel drawn with my techniques, I will give $1 to Partners in Health. I will match every "camel buck" up to $50. Send pics to phil.paoletta at gmail dot com. I will later make them into a giant collage.
People who should not download this ebook:
Professional artists
Serious people
After you download the ebook, join my email list (it is separate from the blog posts) so you can receive semi-regular updates about the most cutting edge camel drawing techniques. You will also learn how to live the life of your dreams. And you will receive updates on Phil's personal life. But wait, how personal can it be when you already tell us whenever you have a watery stool on your website? Trust me, it can get more personal. In fact, I'm banning my mom's email address from the list. (sorry, mom)
Still not convinced?
See what other people are saying about camels
I asked some of the most influential bloggers on the Internet what they had to say about the book and camels in general. After you read their comments, and of course download the ebook, you should visit their sites – there is a reason they became so influential.
How would knowing how to draw a camel change your life?
Knowing how to draw a camel is just the type of life experience many employers look for without knowing they're looking for it. A well-drawn camel is a badge of creativity and a mark of higher-order thinking. Did you know that Bill Gates, Mark Zuckerberg, Ernest Hemingway, and Leondardo da Vinci all knew how to draw camels? They did. Sadly, much of our collective skill at drawing camels has been lost in the flux of evolution. This e-book will help usher in a new golden age of camel drawing.
Who would win in a fight between a camel and an anteater and why?
Camel ftw. The camel wins because it's bigger, easier to draw, and because it fights dirty. I assume you've seen camels spit? They're not hydrating, my friend. They're showing all the anteaters what they're capable of. Winning. But camel fighting is illegal in most countries so for your efforts, and for your work in the camel drawing gambit, I applaud you.
Benny's review of the book:
"Just three days ago I was living in a gutter, feeding myself entirely off discarded jacket buttons and pencil sharpeners, when destiny threw "How to Draw Camels" into my lap. So many people have been impressed by my camel drawing skills that I progressed up through aristocracy and now own seventeen islands and am engaged to Miss Brazil. Learning how to draw camels unlocks the secrets to the universe itself!! Read it now!"
How would knowing how to draw a camel change your life?
All my life I have never been able to draw from than stickmen. I could never imagine drawing something as difficult as a camel. If I could draw a camel I could do anything in life!
Why is it that camels are so seductive?
It's definitely their walk. They know how to saunter down a street pretending like no one is watching when they know everyone is staring at them. They are the most sensuous animal – well next to a pig of course.
Who would win in a fight between a camel and an anteater and why?
Camel hands down. It would just spit into the anteater's eye and push its head into the sand. Game over.
Why is it that are camels so seductive?
It's something in the way they chew — that sensuous, sideways motion of their big yellow teeth. It's something in the way they fold their legs up underneath them when they lay down — just like a graceful ballerina. And it's something about their humps. I mean, when you have a body part named after a sexual act, how can you NOT be seductive?
How would knowing how to draw a camel change your life?
Well when I was in Egypt I rode a camel whom I named Benji. If I knew how to draw a camel I could draw a picture of me on Benji's back traveling the world together. And maybe I could send the pictures to my friend Benji.
Why is it that camels are so seductive?
Why are camels so seductive??? Are you kidding me with this question??? Have you seen their eyes? Those eyes ooze love and sensuality. If I could do a camel, I would.
Who would win in a fight between a camel and an anteater and why?
Everyone knows that a camel would beat an anteater in a fight. I don't even think anteaters have teeth. What are they going to do, suck the camel to death? The camel would probably just swing his epic neck like a zoo whip and send the anteater back to the nearest ant hill. What a stupid question, an anteater beating a camel in a fight? Ha!

How would knowing how to draw a camel change your life?
Drawing a camel would give me the confidence to begin drawing yaks, and in all honestly, I can't imagine anything more rewarding than drawing yaks all day while sipping butter tea and eating noodle soup.
How would knowing how to draw a camel change your life?
As they say, "Give a man a fish, and you have fed him for a day. Teach a man to fish, and you have fed him for a lifetime." I think the same message applies to drawing camels. Sure, you can't eat drawings of camels… but, umm…. nevermind.

Why is it that camels are so seductive?
I think camels have always been seductive, but it wasn't until the release of the Black Eyed Peas' song "My Humps" that we finally realized why. To quote Fergie: "My hump, my hump, my hump, my humps they got you." Yep, it's the humps… they got me.
Who would win in a fight between a camel and an anteater and why?
Camel without a doubt. It all comes down to diet. Anteaters eat ants — that's not enough protein in that diet to kick a camel's ass. Besides, camels are bad ass. Anteaters? They're just the insect-eating dorks of the animal kingdom.
Their review of the book
For the longest time it really felt like something was missing in our lives – a largish void that spits and can be a bit persnickety – and now that void has been filled with lots and lots of hand-drawn camels. Sadly we haven't gotten them to spit yet, but the night is still young and we are full of hope. Because if there's anything that camels do for mankind – other than providing transportation in the desert and much-needed milk for nomadic tribes – it is to provide hope. Oh, and creating jobs for touts around the Pyramids. They do that too.
In short: Our lives are fuller now that we are surrounded by our very own hand-drawn camels. We look forward not only to the day we can demonstrate this newfound ability to mere mortals, but to the day those mere mortals buy us beer in exchange for our camel-drawing prowess. Thank you, Phil. And thank you, dear dear camel.
How would knowing how to draw a camel change your life?
Sara's review of the book
I used to teach my kindergarteners how to write alphabet letters and count to 100. But after reading this book, I've burned that busted curriculum and we spend our days in the shade of an acacia tree, drawing camels and plotting the revolution. Naturally, the camel is our party mascot. Inspired by this majestic creature, our platforms are water conservation, celebration of individual difference (ex: one hump or two), and, since kindergarteners confuse political parties with other manifestations of party, goody bags. With Sweet Tarts.
Noah's review of the book

I'm heavy into learning new things. So, when Phil asked me — No, challenged me — to change my life, the critical ingredient was getting off my butt and drawing.
Listen:
I kept a marker in my pocket at all times. I tagged bathroom walls with camels. This, I decided, was a sure-fire way of building "street cred." What I failed to consider, however, was how dastardly Burger King restaurant patrons could be. Someone came along and wrote "Sucks" beneath each camel.
Even though you may not know how to achieve a lofty goal, set it anyway. You will be surprised at how inspired you'll be and you'll likely take action you wouldn't normally have taken.
How would knowing how to draw a camel change your life?
Because if I knew how draw a camel, then I have a strong suspicion that I could also figure out how to bring peace to the world. Because we all know that drawing camels is one of the most important things in life.
How would knowing how to draw a camel change your life?
A: Hard to put into words, but I am sure that it will be the key to me unlocking the door to my perpetual happiness and possibly, my personal salvation. Or I will finally be able to meet my life mate, and more importantly, have the means to impress and woo her, in order to make her mine.
Why is it that camels are so seductive?
A: Seriously? This is almost too obvious to answer. The fluid manner in which they walk. The humps — uh' huh, the humps. The smile. The spitting. What about a camel is not perfection, wrapped up in a fragrant package?
Who would win in a fight between a camel and an anteater and why?
A: The camel wins a fight with any other fauna, based solely on the Fonzie principle — it is cooler than everyone else. (http://www.imdb.com/title/tt0070992/)
Why is it that camels are so seductive?
I wish I knew. Honestly. Then maybe I could pry my husband away from his "camel chat rooms" where you just know what they are really talking about. I mean it's fine. I get it. It starts with a little camel drawing, and then you have a camel desktop theme, and before you know it you're downloading feature length camel flicks, while your wife and child are in the next room. I mean, they are seductive. I just wish I had my husband back. That's all. You know, for our son's sake.
How would knowing how to draw a camel change your life?
I'd all but given up on learning to draw. I tried to draw a line once and ended up with a circle which I guess technically is a line that curves. But the point is that after reading "How to Draw Camels" I quickly moved beyond being able to draw a line and into being able to draw a whole camel! It was a miracle! I can now draw a camel with my eyes closed. No longer am I just another nameless face at a party. I am now known as that "funky camel drawing dude" or something like that rather than just "that dork in the corner over there".
Here's a little seasonal camel trivia for you. Did you know that Santa originally used camels to pull his sleigh? It's true. However, faced with protests and pickets by a very strong reindeer union led by Rudolph ( a bright red nosed reindeer) he was forced to give in to this reindeer coup and stop using camels. Not many people beyond the inner circles of elf-dom know this. Now that I can draw camels in my sleep I'll be putting up camels and not reindeer this holiday season.
Daniel and Kathyrn from Two Go Round the World
Why are camels so seductive?
Picture this — endless dunes, bejewelled caravans, romantic courtyard houses and ancient walled cities. The iconic camel fuses the past and the present, providing a cultural resonance that conjures up a strong sense of place—and an even stronger sense of smell. Man, those things are gassy!"
How would knowing how to draw a camel change your life?
I could become the artist I have always wanted to be. Drugs, parties and a penthouse sweet in NYC. I mean, if you can draw a camel, people will absolutely purchase the art masterpieces for a few million US dollars. It's almost ridiculous to think otherwise.
Why is it that camels are so seductive?
Have you ever been with a camel? Then you wouldn't know.
Who would win in a fight between a camel and an anteater and why?
The anteater would most likely win, only because camels are lovers not fighters. The anteater would establish a well organized trap consisting of deep holes in the ground. The camel would inevitably walk into these holes so perfectly, that each leg would fall deep into the ground and it would look like a two mountain landscape from a distance. Probably a great photo opportunity.
Who would win in a fight between a camel and an anteater and why?
In a fight between a camel and an anteater the camel would win hands down. That is, unless the referee was a llama. Everybody knows that llamas have a thing for anteaters. It's a known fact. I read it in a world fact book once. I don't know why because anteaters have those fugly long nose mouth thingys. Hello? Aesthetics?… not pretty.
How would knowing how to draw a camel change your life?
I've never actually told anyone, but drawing a camel is what made my wife and I decide to sell everything we own, pay off our debt, and travel the world with our daughter. For us, it was the first and most important step in turning around our life. Absolutely mind-blowing process.
Why is it that camels are so seductive?
The humps – obviously.
Who would win in a fight between a camel and an anteater and why?
This has to be the dumbest question I've ever been asked in my life. Of course, the anteater camel would win. Not close.
Start drawing camels TODAY.
Update: the How to Draw Camels ebook has been moved to my new site at howtodrawcamels.com. Click here to download the book!
You probably also have a few friends that need to get their lives back on track. Please share this post with them. Or print out the ebook and staple it together (this would be a great Christmas gift). Feel free to tell me how much this book has changed your own life in the comments below.
If you enjoyed this post, consider sharing it with the buttons below or subscribing to the blog by RSS or Email Thanks for reading 🙂