Essaouira, Morocco. The town that inspired Jimi Hendrix's "Castles Made of Sand." Actually, that's not true. In fact, just about everything hasslers tell you about Jimi Hendrix in Essaouira is false. Some of their other talking points – Othello was filmed here – are true, but they are just as aggravating because the information is being shared solely to extract cash from you.
Hasslers and seagulls aside, Essaouira is enchanting in an ancient-walled-city-on-the-Atlantic-coast-UNESCO-World-Heritage-site sort of way. Narrow streets crowded with psychedelic pottery and billowing kaleidoscope scarves, gnaoua music bouncing off the echo chamber corridors, too much wind, and a few thousand ewoks jawas: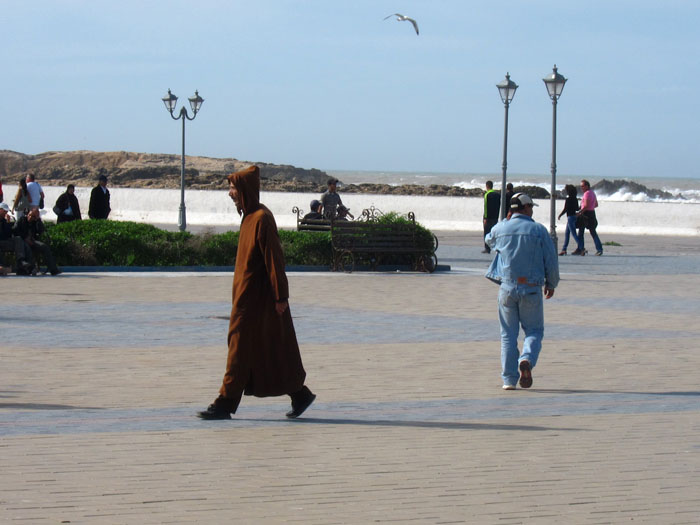 The Ewok Jawa garment is known as a jalaba. In Morocco, they are everywhere.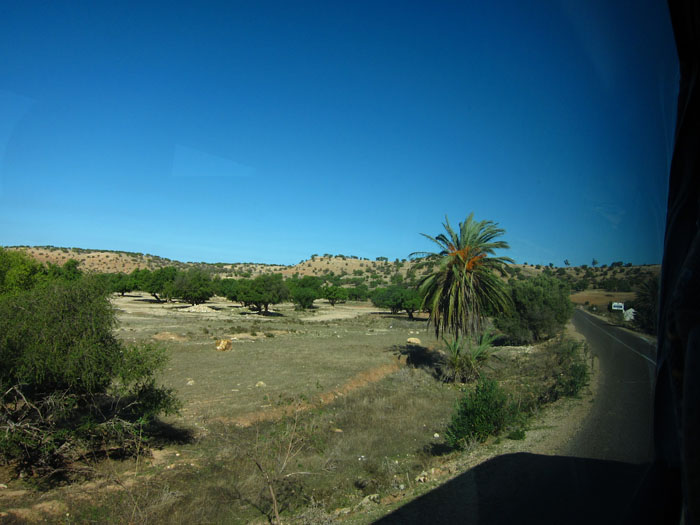 On the bus from Agadir to Essaouira.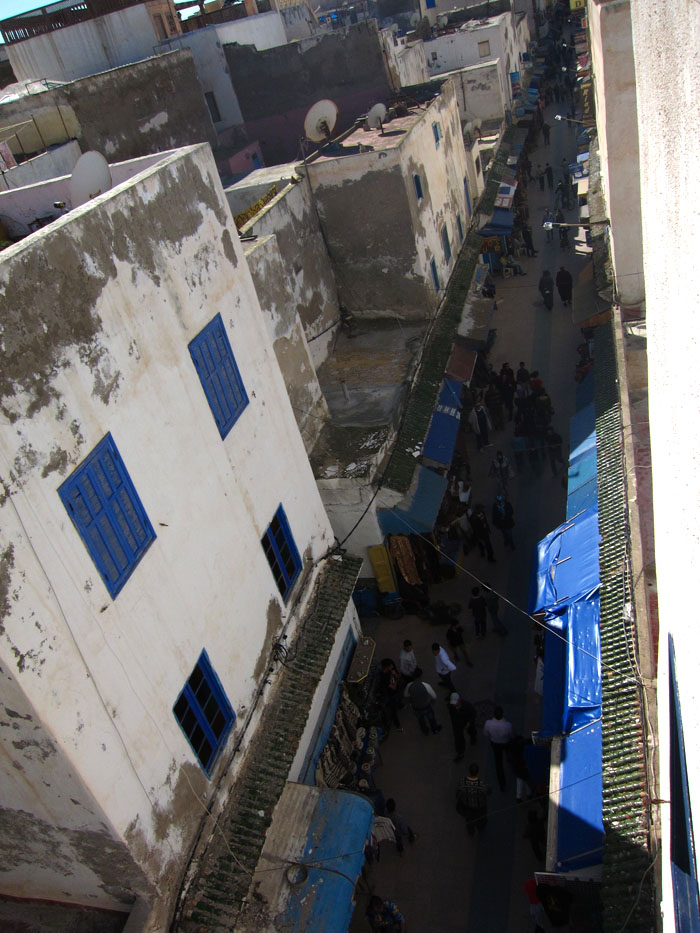 Seagull view of the medina in Essaouira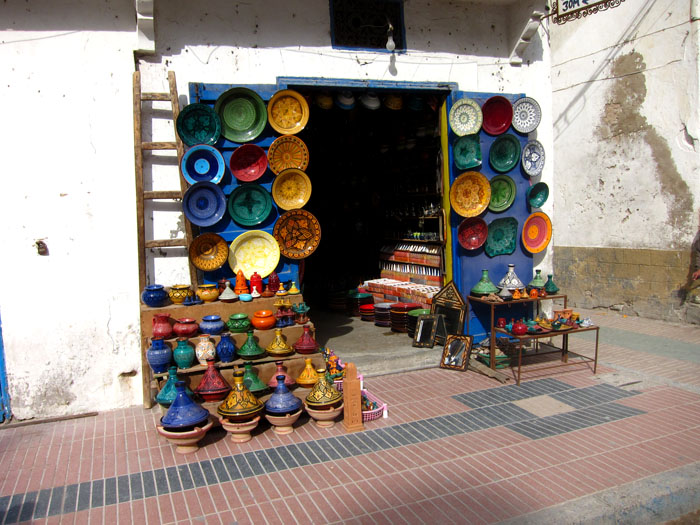 Painted plates, bowls, and tajines at a stall in Essaouira.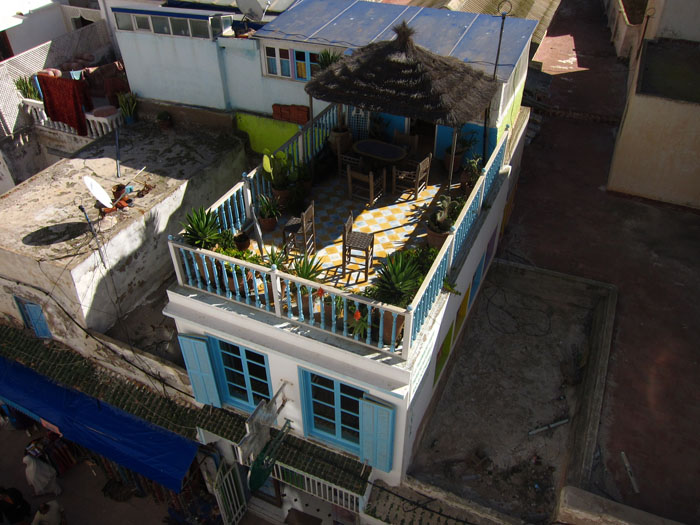 That's a nice looking terrace!! In Morocco, I often found myself staying in a riad – a house with an interior courtyard and a terrace. Taking mint tea on the terrace is 2nd to argan oil massages on the "my favorite activities in Morocco" list.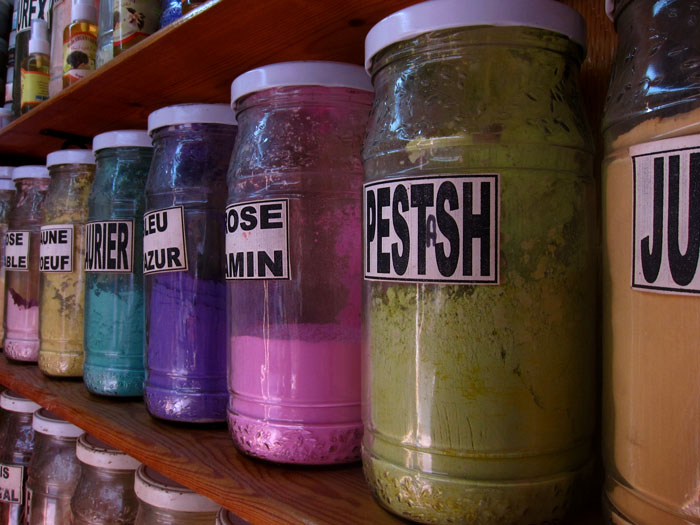 Traditional paints and dyes in a spice shop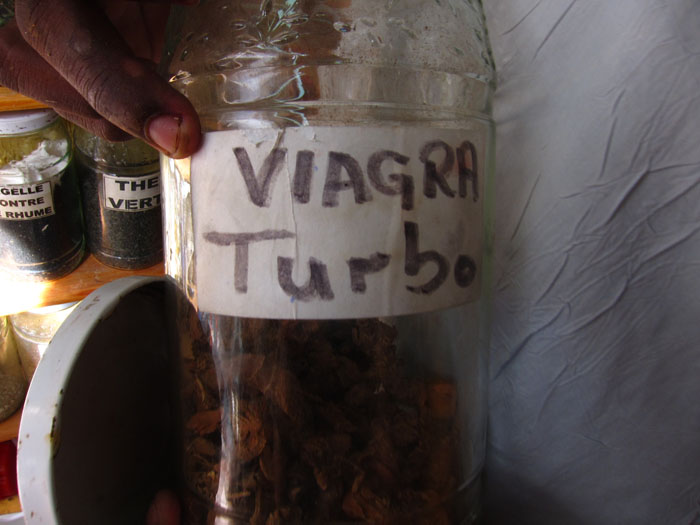 Turbo Viagra
This picture is from Yassine's spice shop. After bullshitting with Yassine for an hour or so, he invited me for tea – mint tea which he supplemented with everything in the spice shop excepting paints and dyes. Cardamom, cinnamon, ginger, rose buds – cool. Tea Royale, he called it. Top it off with a little turbo viagra. What? Yeah.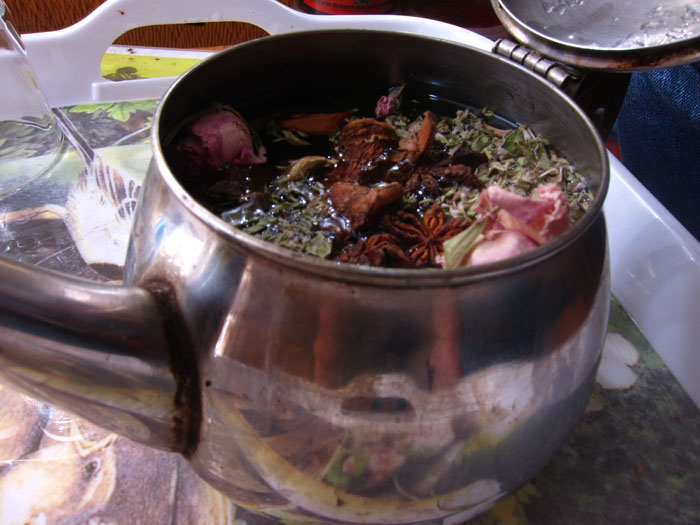 Accelerating the effects of viagra seems unwise. And dangerous. Yassine insisted I drink it. It turned out to be a case of false advertising, like the monkey heads I ate in Mali. Just kidding. I don't eat monkey heads.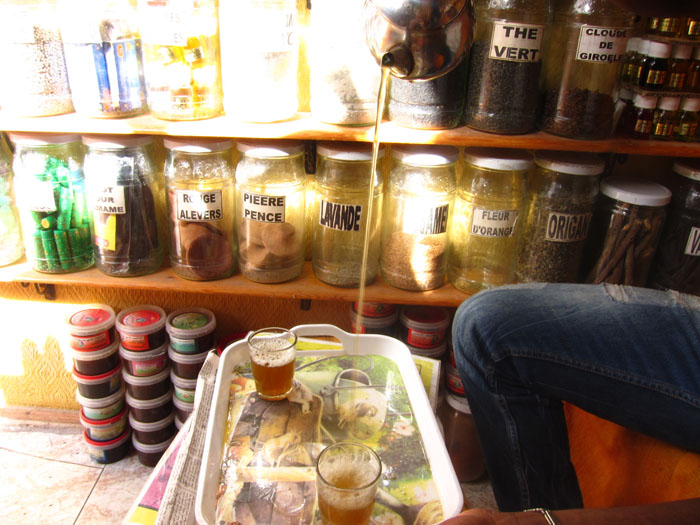 Moroccans think they're pretty cool because they can pour their tea from great heights.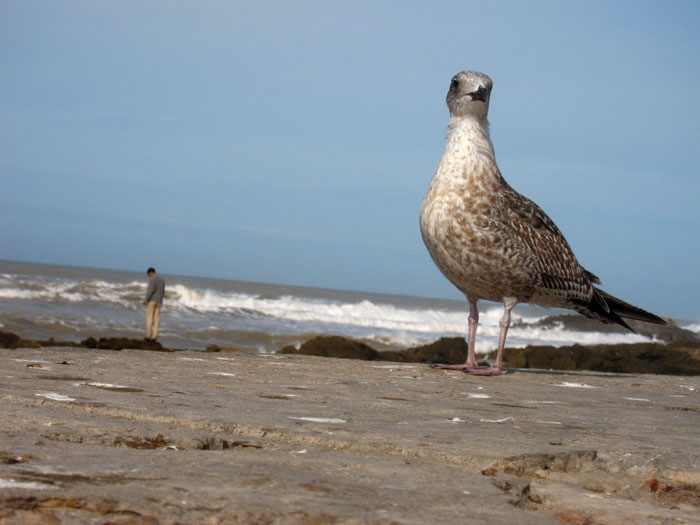 I call this picture: Portrait of an Asshole with Man Peeing in the Background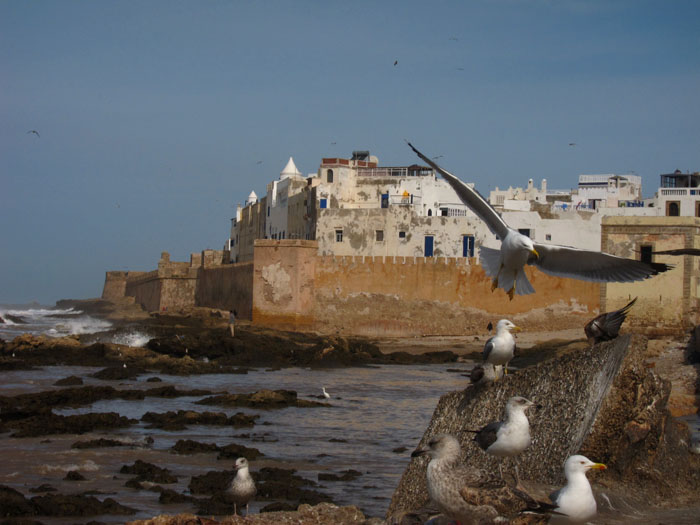 A picture of the medina ruined by a seagull.
Birds have never caused me so much anxiety.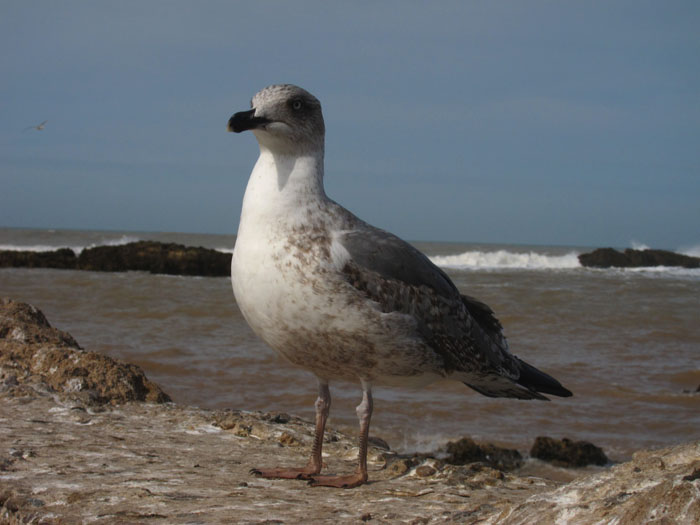 What a jerk
Up Next: Behind the scenes of Ghallywood.
Hope your holidays are going swell. Till next time, Phil
If you enjoyed this post, consider sharing it with the buttons below or subscribing to the blog by RSS or Email Thanks for reading 🙂