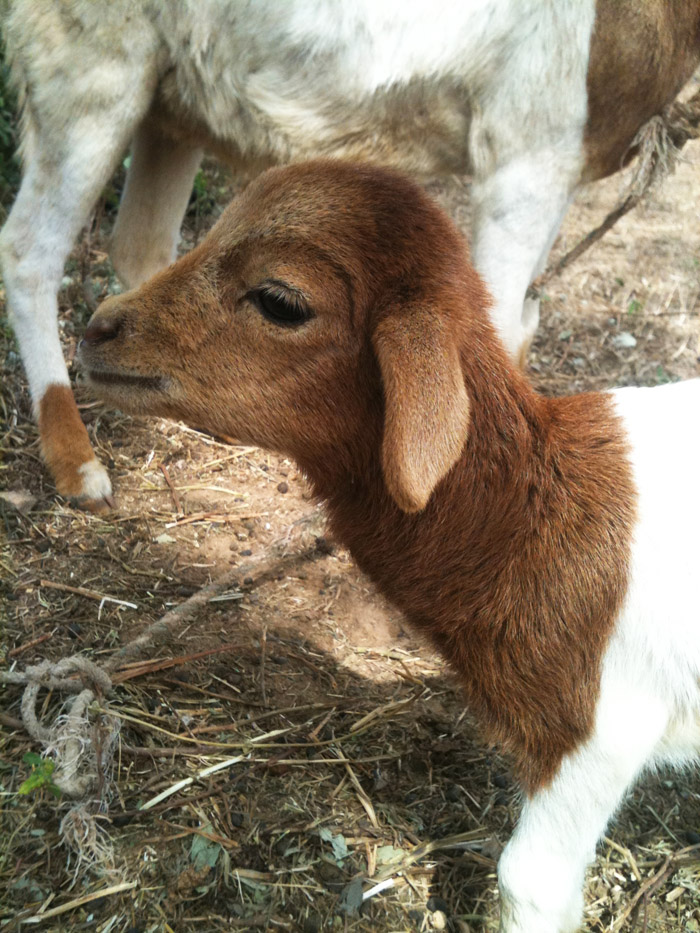 The year began with death. According to Arouna, Maimouna was killed by "cold air." Whatever happened, it was an inauspicious start to the year.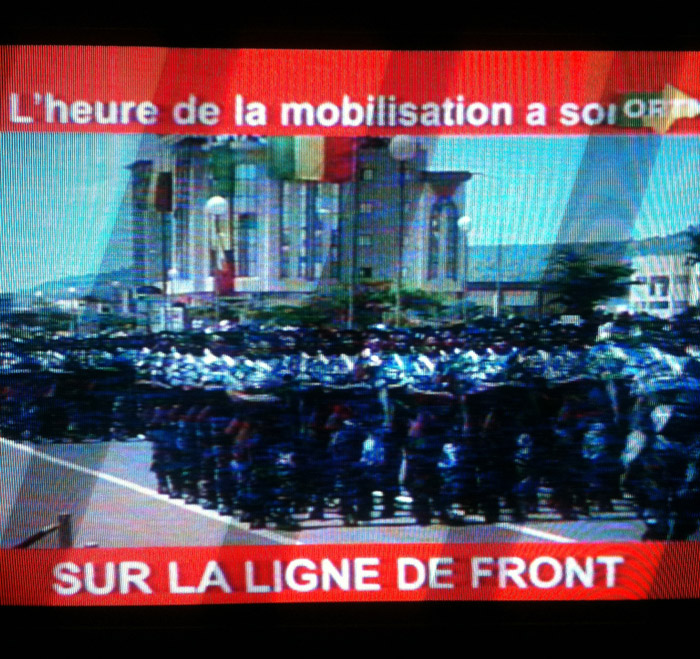 And then Ansar Dine arrived in Konna and France went to war in Mali. During this time, state television station ORTM began a support the troops campaign that ran every 15 minutes or so, with blaring marching band music and images like the one above.
Boubacar Traore the sheep was born. Maimouna is irreplaceable, but hey give it up for baby kar kar. He has arrived, and one day he will be an enormous ram, inshallah.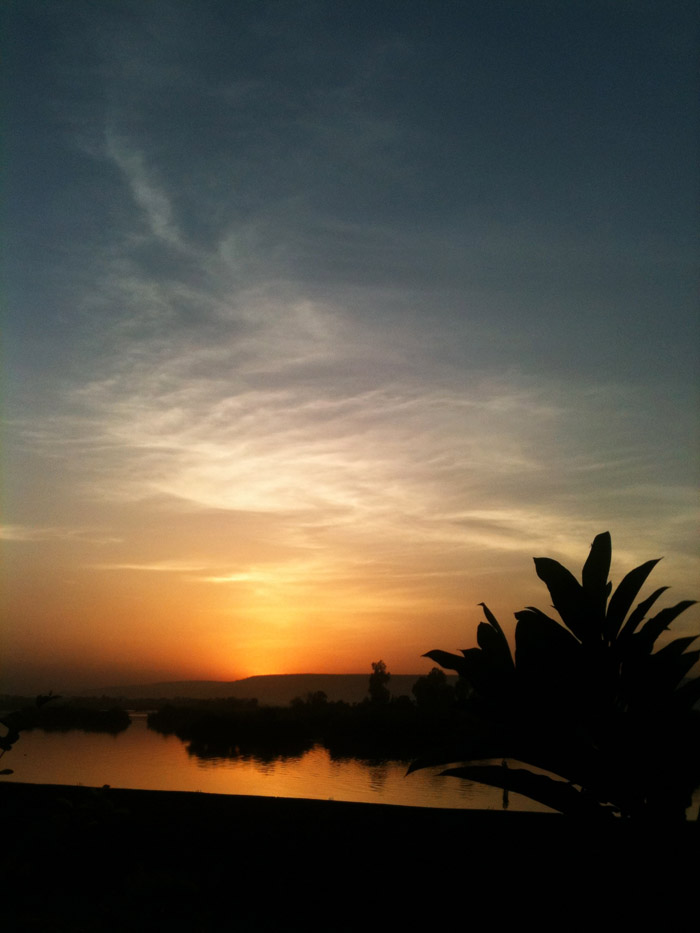 I took a lot of boat trips on the Niger in 2013, always with Adama the Bozo piloting the pinasse and with many good people and beverages on board. Floating past the improvised beach of Jamaïque, cranking tunes on 2 speakers hooked up to a car battery, trading beer with people on the river banks (or in the river itself) for other party favors, and always ending up at Djigui Koro, perhaps the best low key bar in Bamako, certainly the best shaded patio with an outdoor pool table. Some of my favorite times.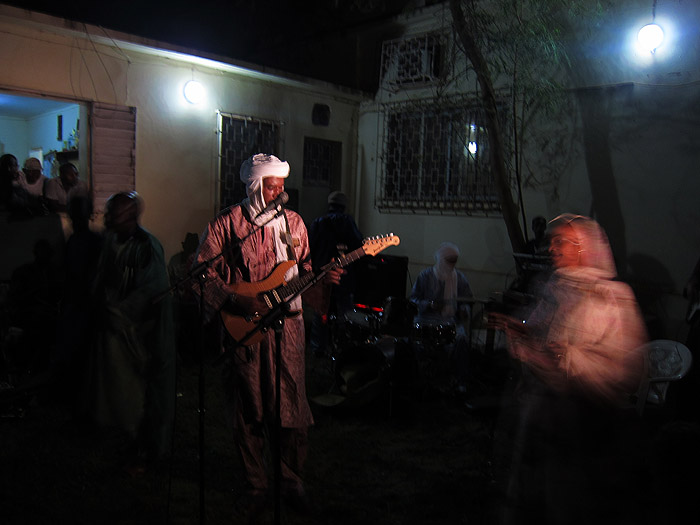 Amanar performing at the sleeping camel, part of a multi-artist concert we staged during the state of emergency that was likely one of the best music events you could have experienced in Bamako last year.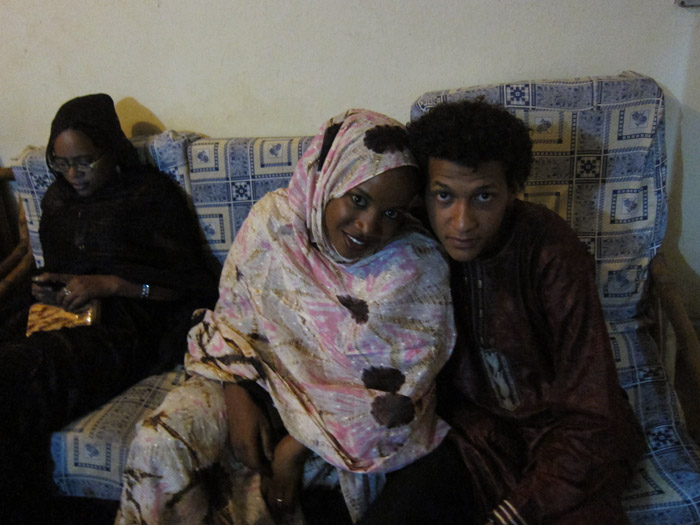 "Backstage"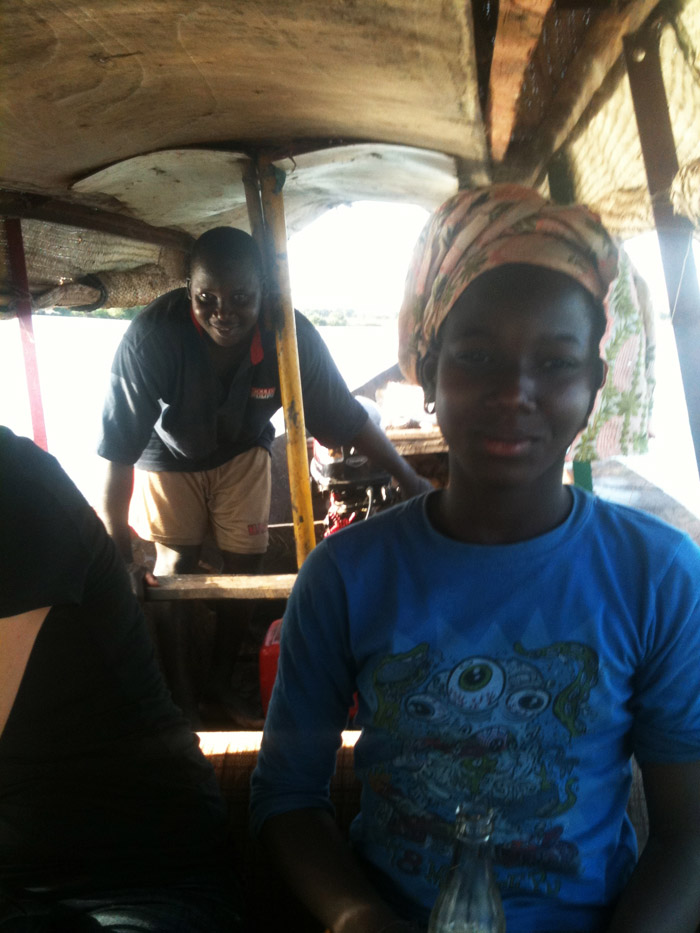 Adama the boatman and his daughter Khadi.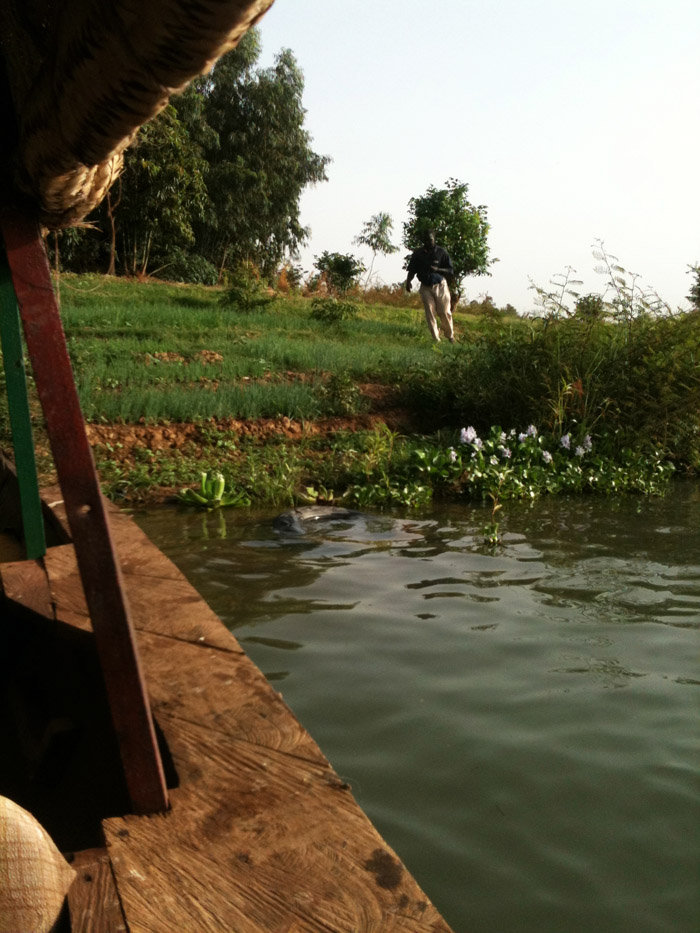 Adama hunting for mangos during the hot season.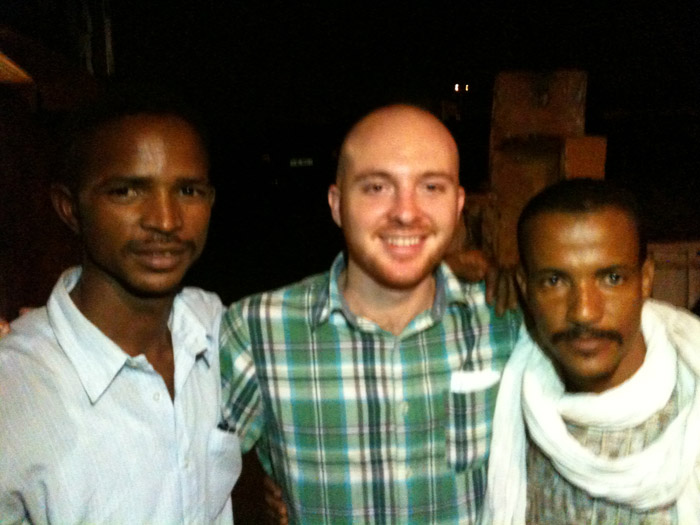 In February, I ended up in Burkina Faso for FESPACO, the every other year film festival that I previously attended back in 2005 as a sophomore in college. Didn't take a lot of photos, but was mindful to capture this reunion with Mohamed and Mamayti who I spent time with in Timbuktu during the festival in the desert of 2012. During that time, I stayed with Mamayti's sister's family on the edge of town and I found myself in a quatre quatre with Mohamed behind the wheel from Mopti to Timbuktu. Refugees after the rebellion, neither of them have made it back home to this day.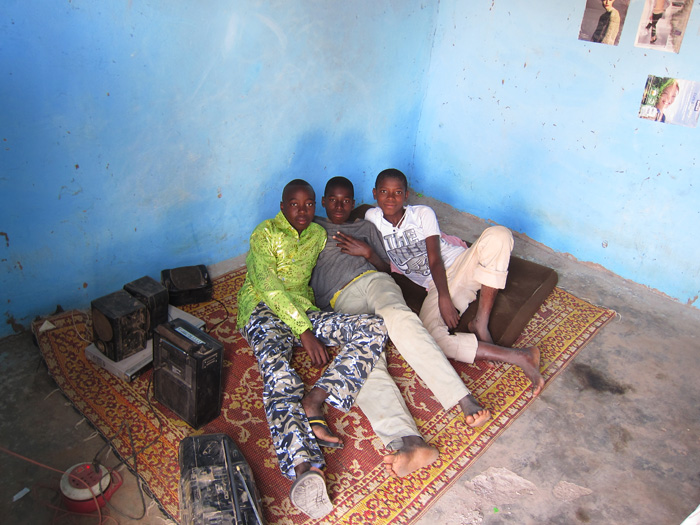 A short trip to Fana during peak hot season. Bintou's brothers starting their day with Iba One.
I spent a lot of time with Yeredon in the first part of the year and I look forward to more collaboration in 2014. From what I remember, no one was hurt in this photo.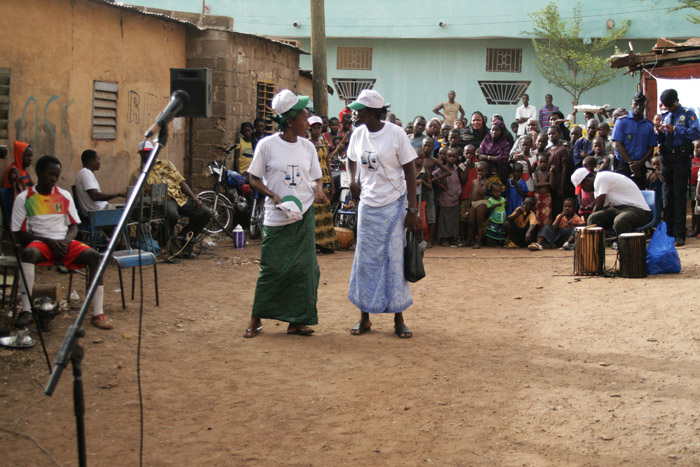 I also spent a lot of time with SOS Democracy, which later meant more time with Yeredon, who ended up performing several sketches before the presidential and legislative elections in Mali (see here).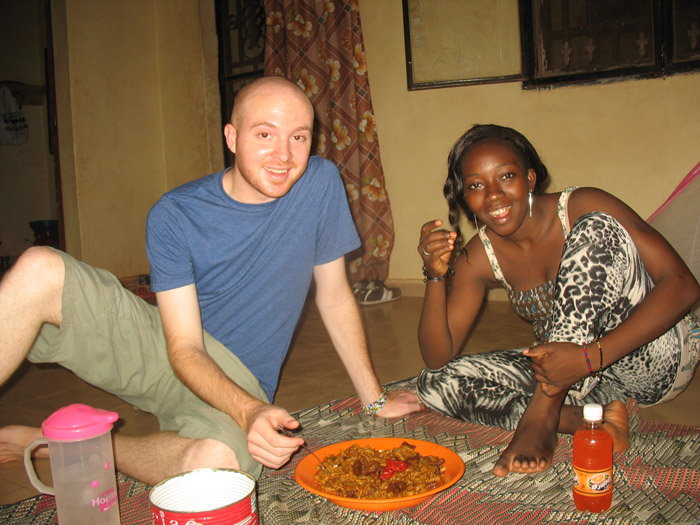 Lots of pre-furniture dinners in the baco-djicoroni pad.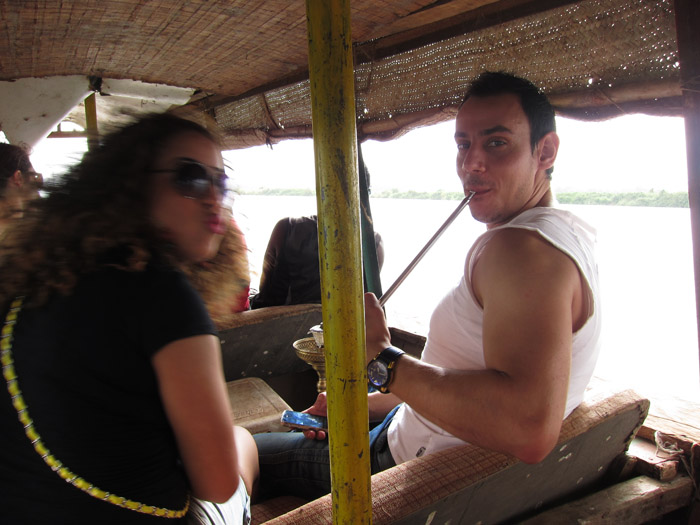 Back on the river. This time with some shisha and Mohamed, the nine fingered former manager of Jet7 (RIP. The club, not the man).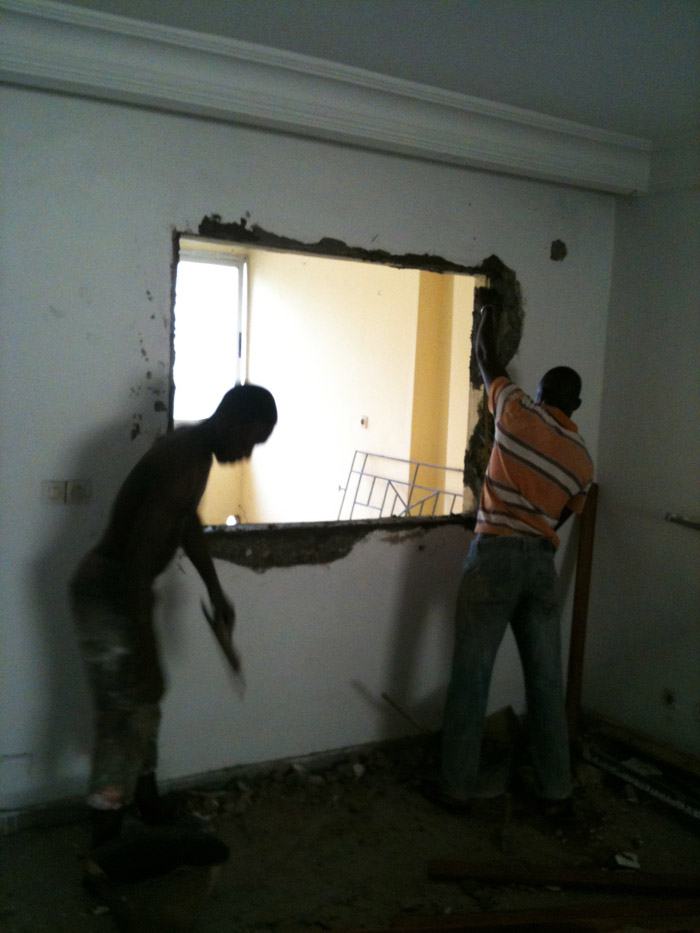 End of June through mid-August was mostly miserable. Too many hours with dishonest real estate brokers who perpetuated absurd speculation on the Abidjan housing market. Somehow we found a place and signed the papers. And then we went to work.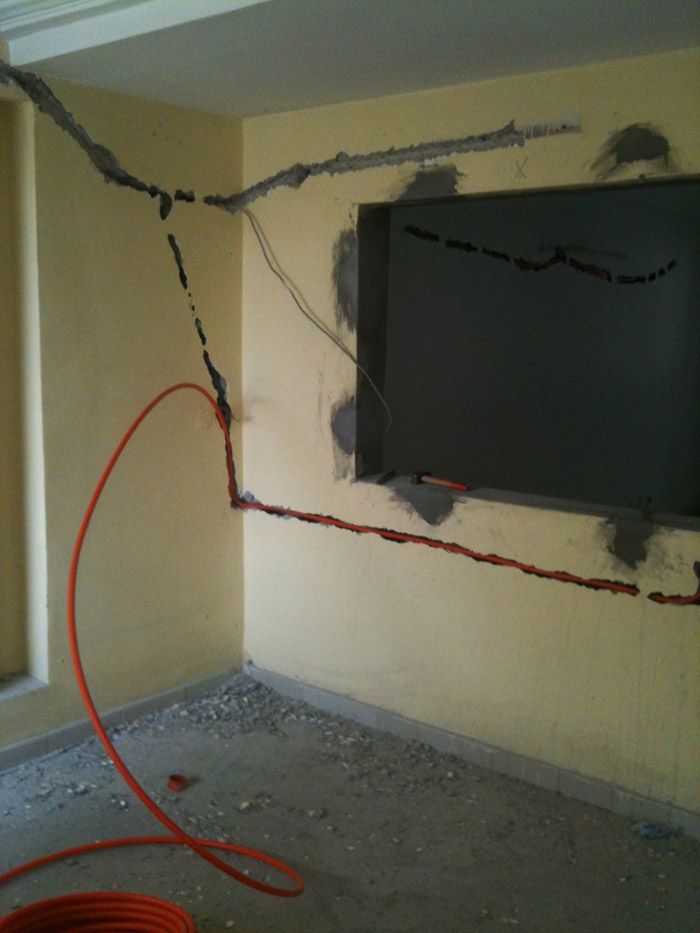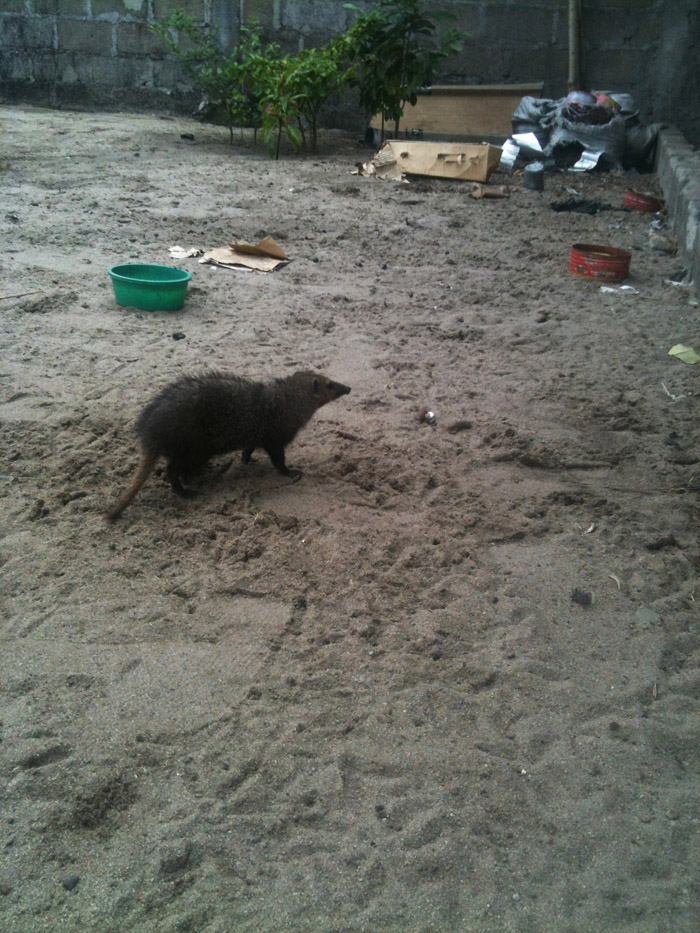 In between demolition and painting, we were able to visit a mongoose farm. Ok, it was more of a chicken farm, but mongooses were present.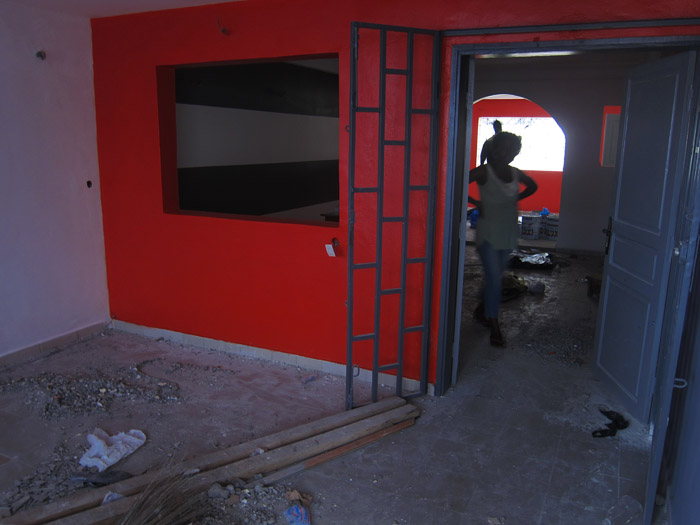 More restaurant work.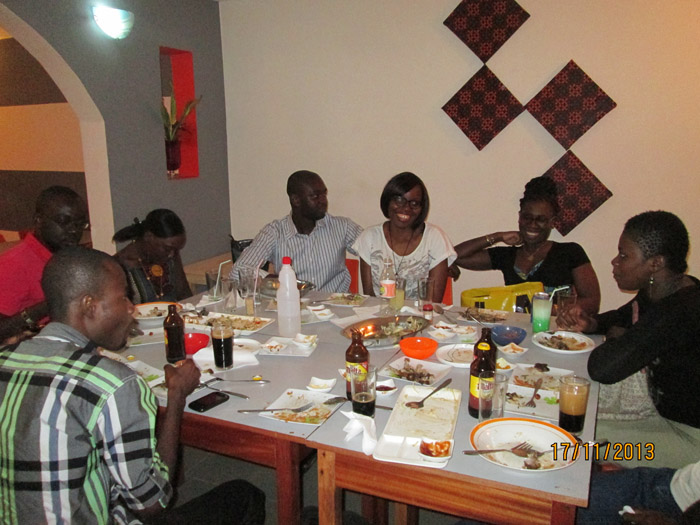 And then we opened. This is a photo of the first birthday party we hosted. A woman had walked in a few days prior, liked the look of the place, and decided it was a good spot for her friend's birthday. Many of the people in the photo have since become regular customers.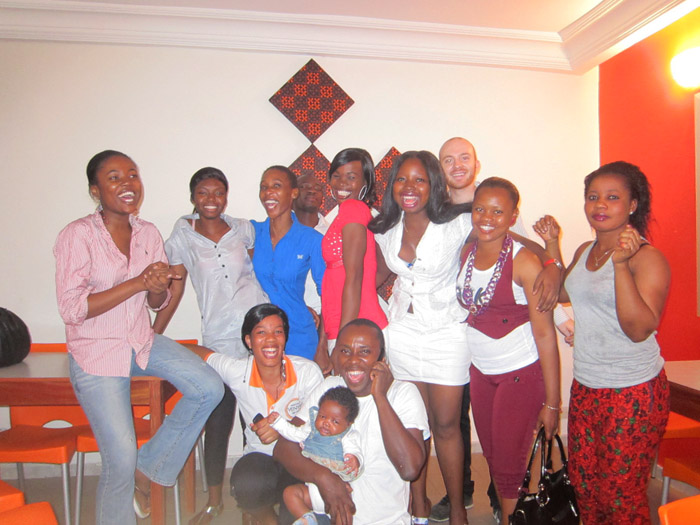 On the 31st, with (almost) the whole team. These photos give the impression that we are just one big happy family. Don't be misled, we have our palabres and disagreements. But we are a family, that is certain. And we have come a long way this year.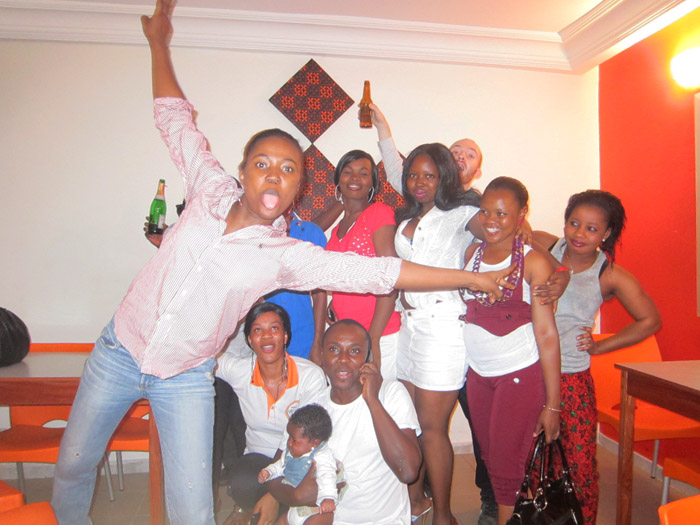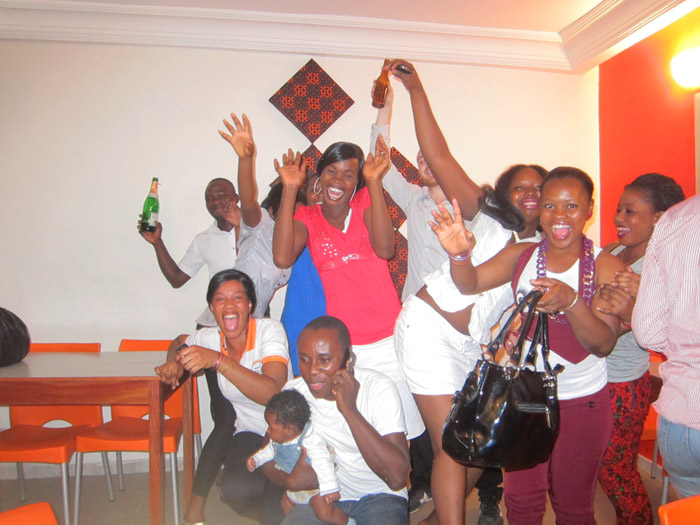 All the best in 2014
If you enjoyed this post, consider sharing it with the buttons below or subscribing to the blog by RSS or Email Thanks for reading 🙂